About Me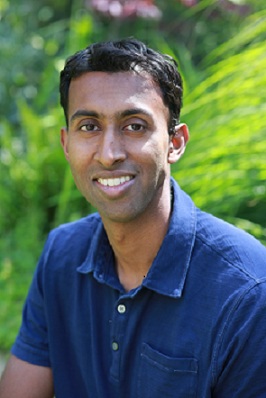 My wife (Sindhu), son (Raghav, 1st grader at Covington), daughter (Isha, preschooler) and I live on Pepper Drive near downtown Los Altos. After years of moving from apartment to apartment, I can finally say I am home. I love the sense of community I get in Los Altos.
Outside of education, my primary hobbies revolve around sports. I have dabbled in everything from yoga to gymnastics. Lately, I have been training for NBC's reality TV show, American Ninja Warrior. Check out my submission video.
LASD and Education Background
Covington PTA Executive Vice President - June 2014 to present
CACF (Citizens' Advisory Committee for Finance) Member - Feb 2014 to Present
LASD Curriculum Committee Member - Aug 2013 to Present
LASD Technology Committee Member - Aug 2013 to Present
Covington Site Council Member - Aug 2013 to Present
Covington VP of Fundraising - 2013-2014
Covington Auction Chair - 2012 - 2013
Board Member, Head of Program Committee, Boys and Girls Clubs of the Peninsula - May 2014 to Present
Board Member, Beyond12 - Sep 2013 to Present
Rotary Scholarship to Study in India - 1997-1998
Brown University (Phi Beta Kappa) - 1993-1997
Professional Background
The majority of my career was spent at Seligman, an investment manager with offices in New York City and Menlo Park. I founded and ran the Seligman Spectrum Focus Fund, a diversified market neutral hedge fund that managed over $1bn in assets at its peak. I started at Seligman on the venture capital team and eventually moved over to the public equities team as a semiconductor analyst and then launched a hedge fund for the firm in 2006. After the firm was sold to Ameriprise, I stayed on as a portfolio manager until 2012. Thereafter, I focused my efforts on improving the US education system through philanthropic endeavors.
LinkedIn Profile
Below you can find a link to my LinkedIn Profile.
Smart Voter Profile
Below you can find a link to my Smart Voter Profile submitted to the League of Women Voters.